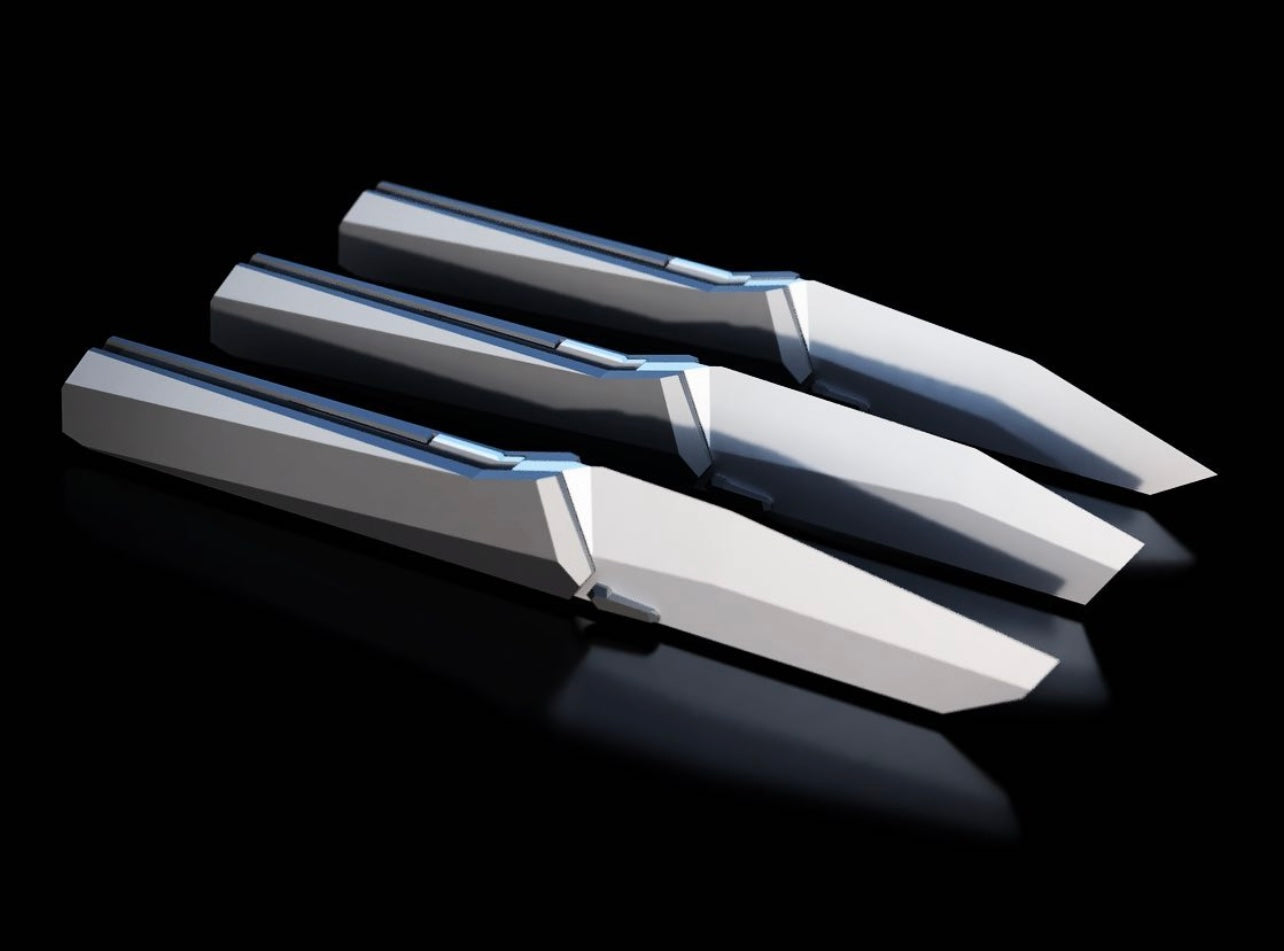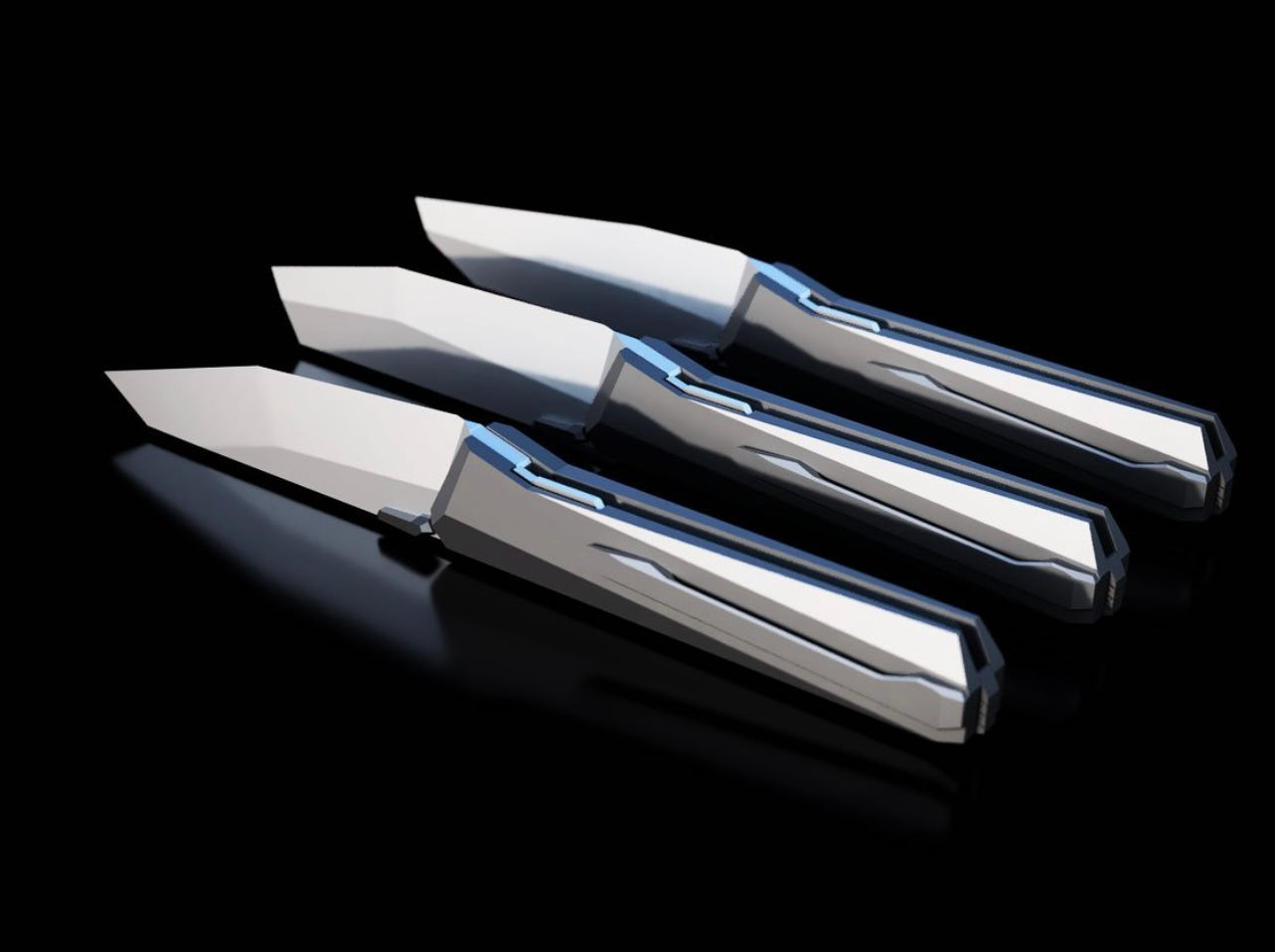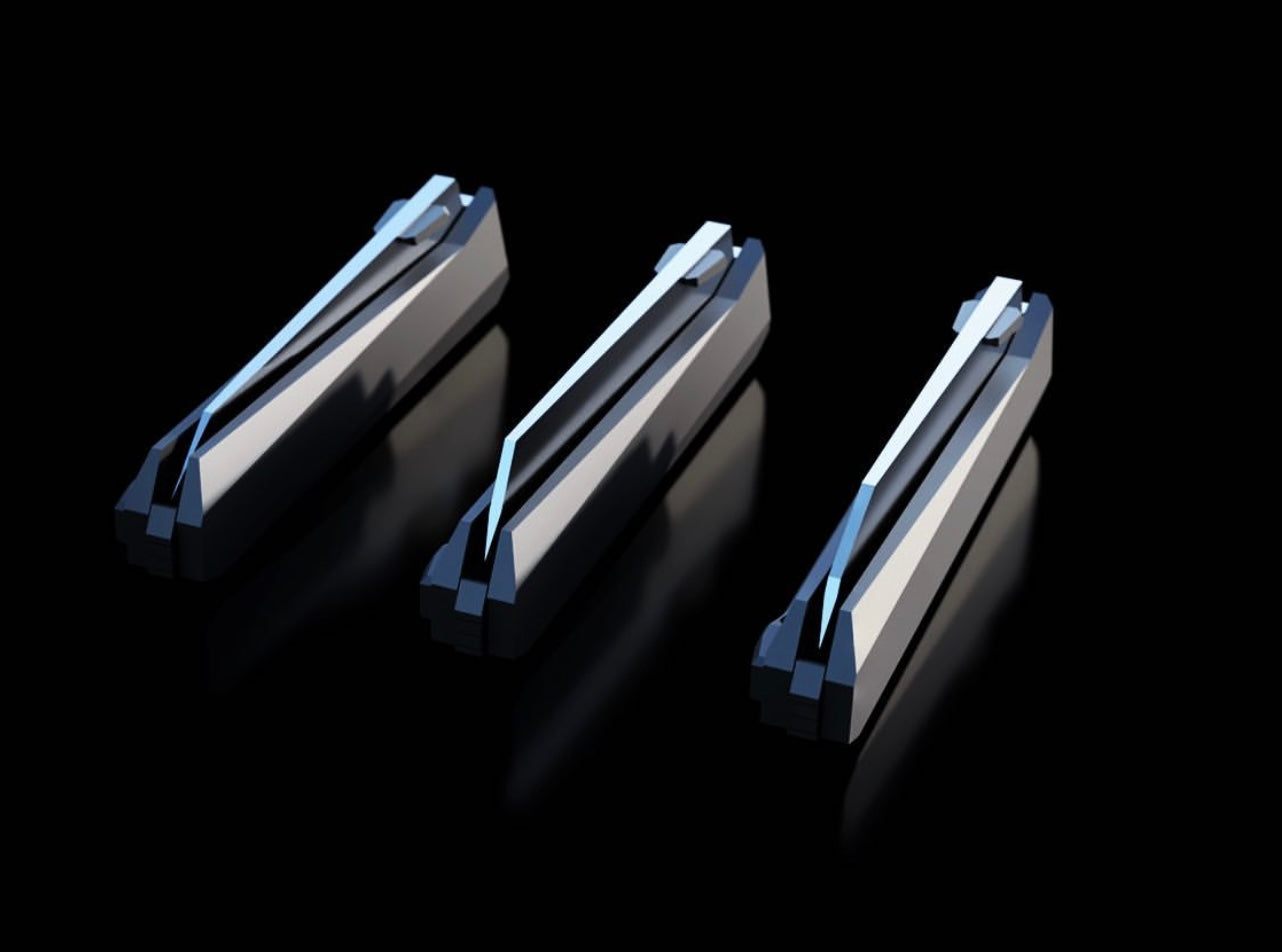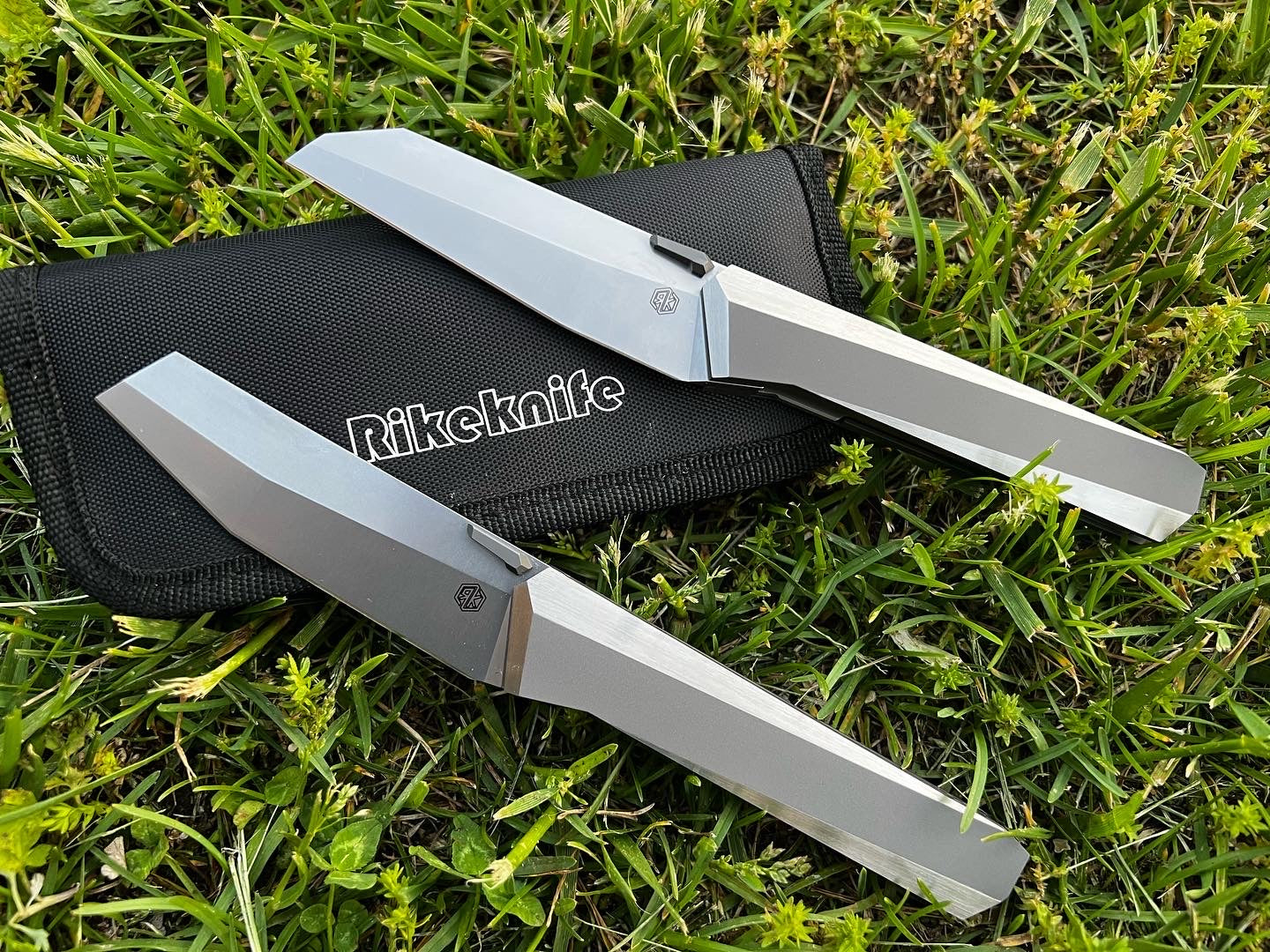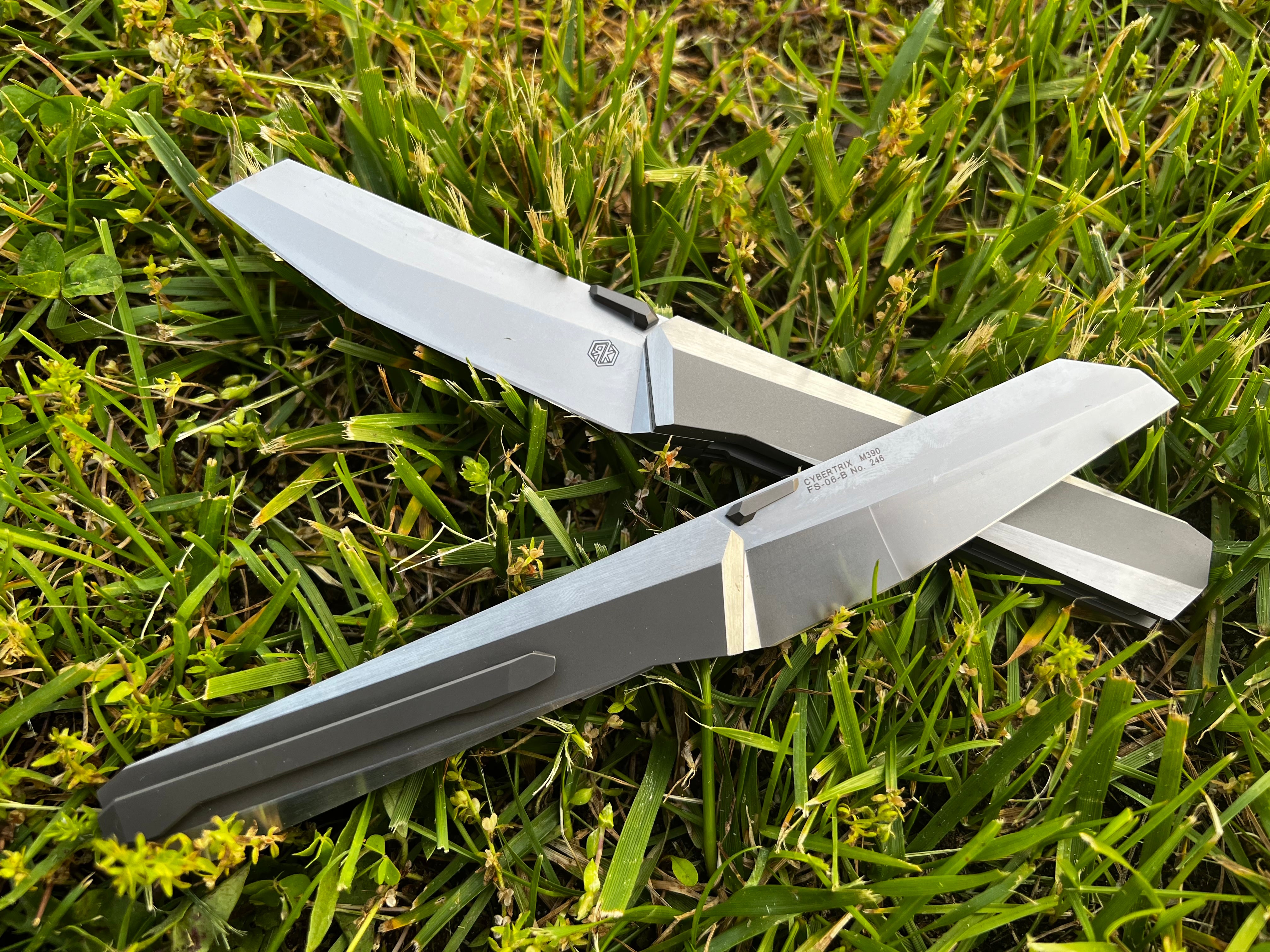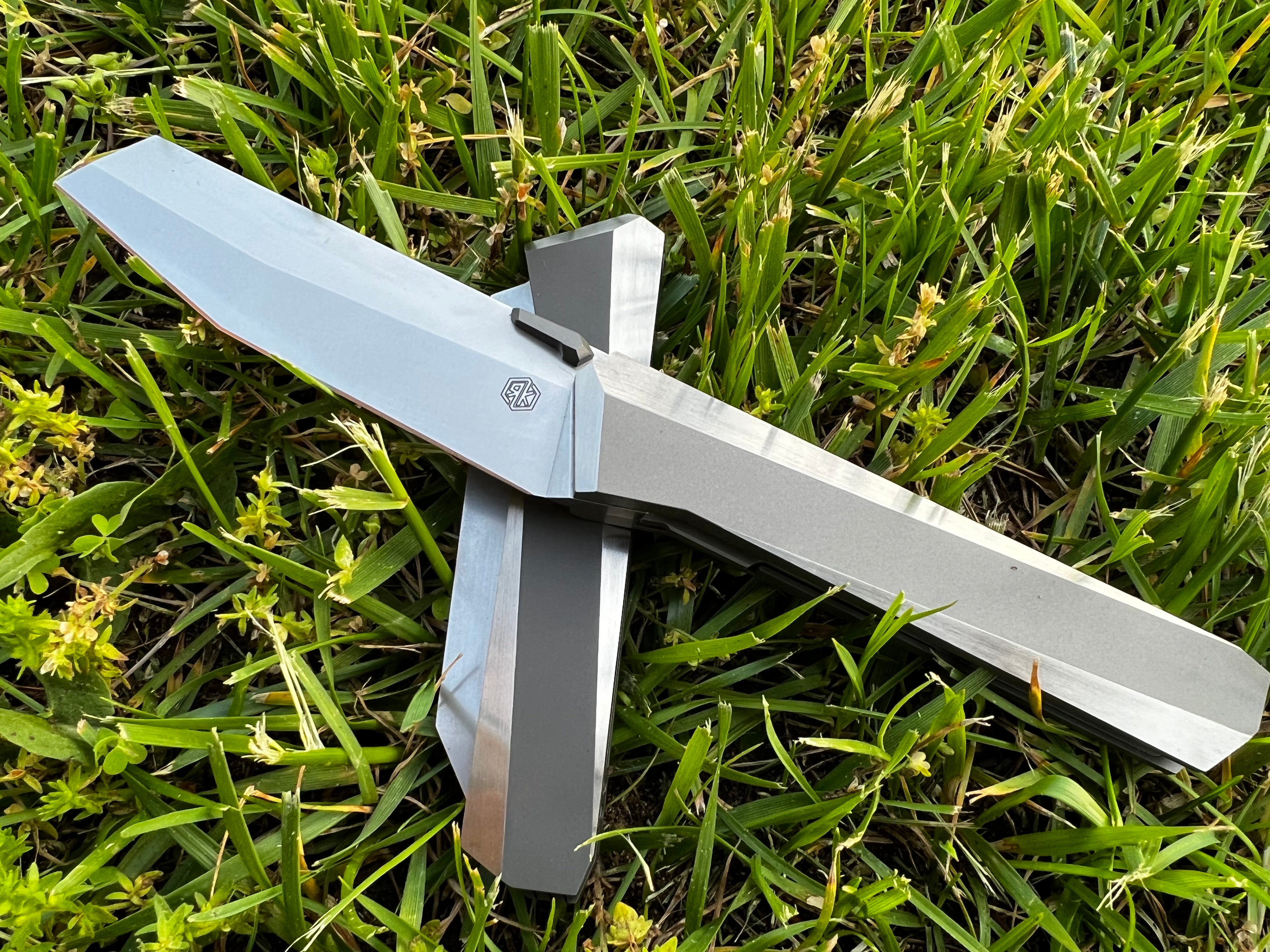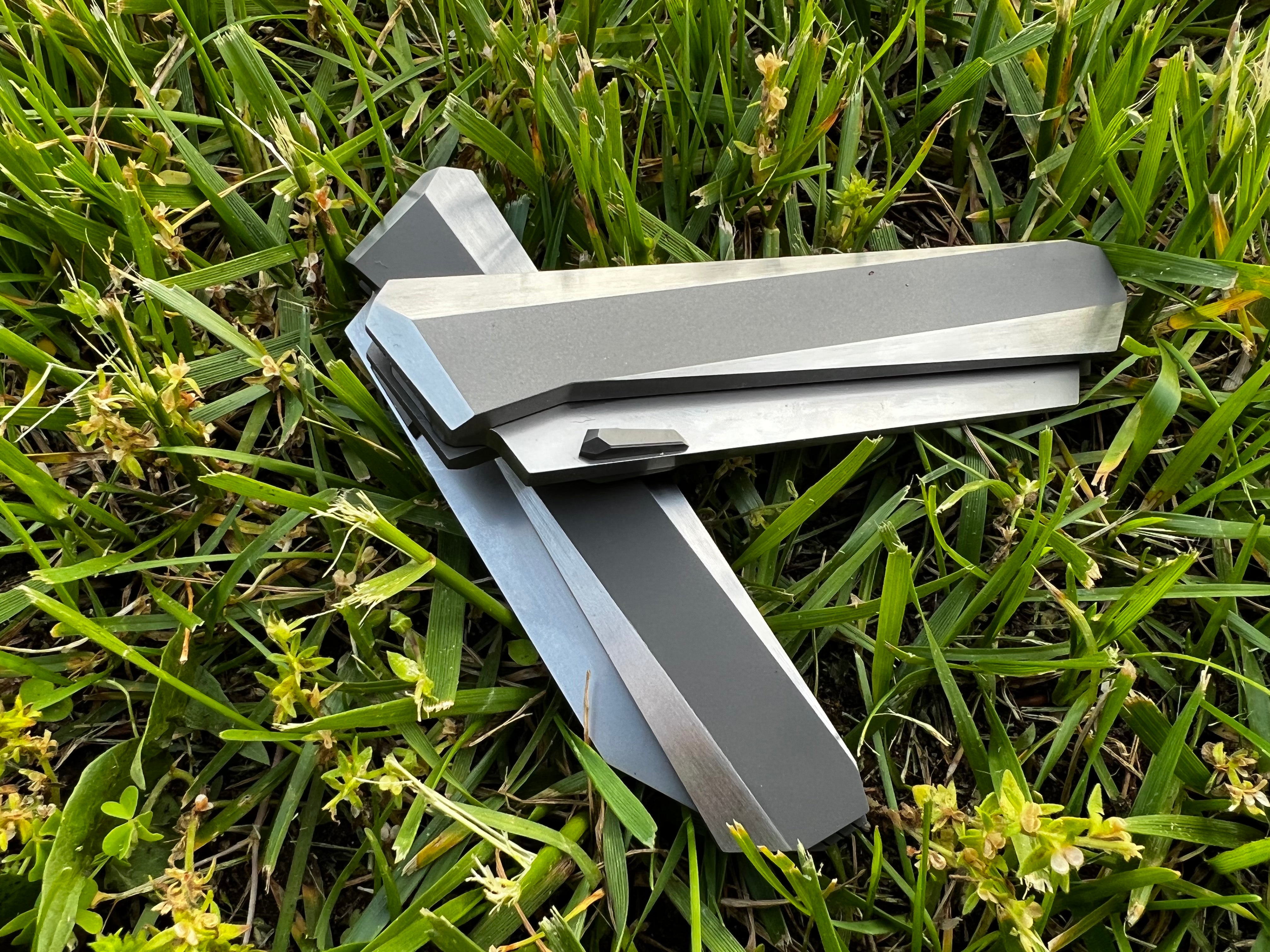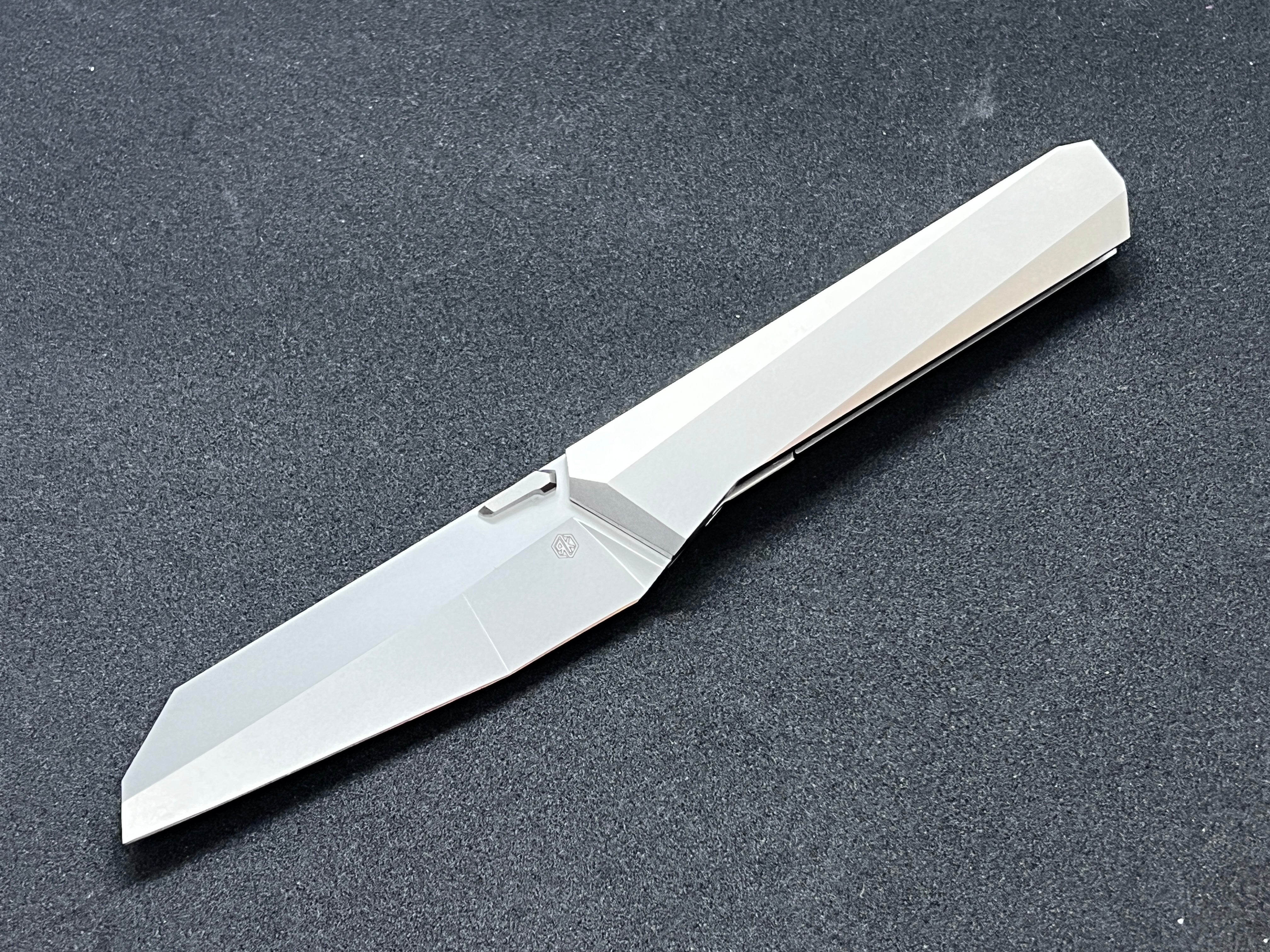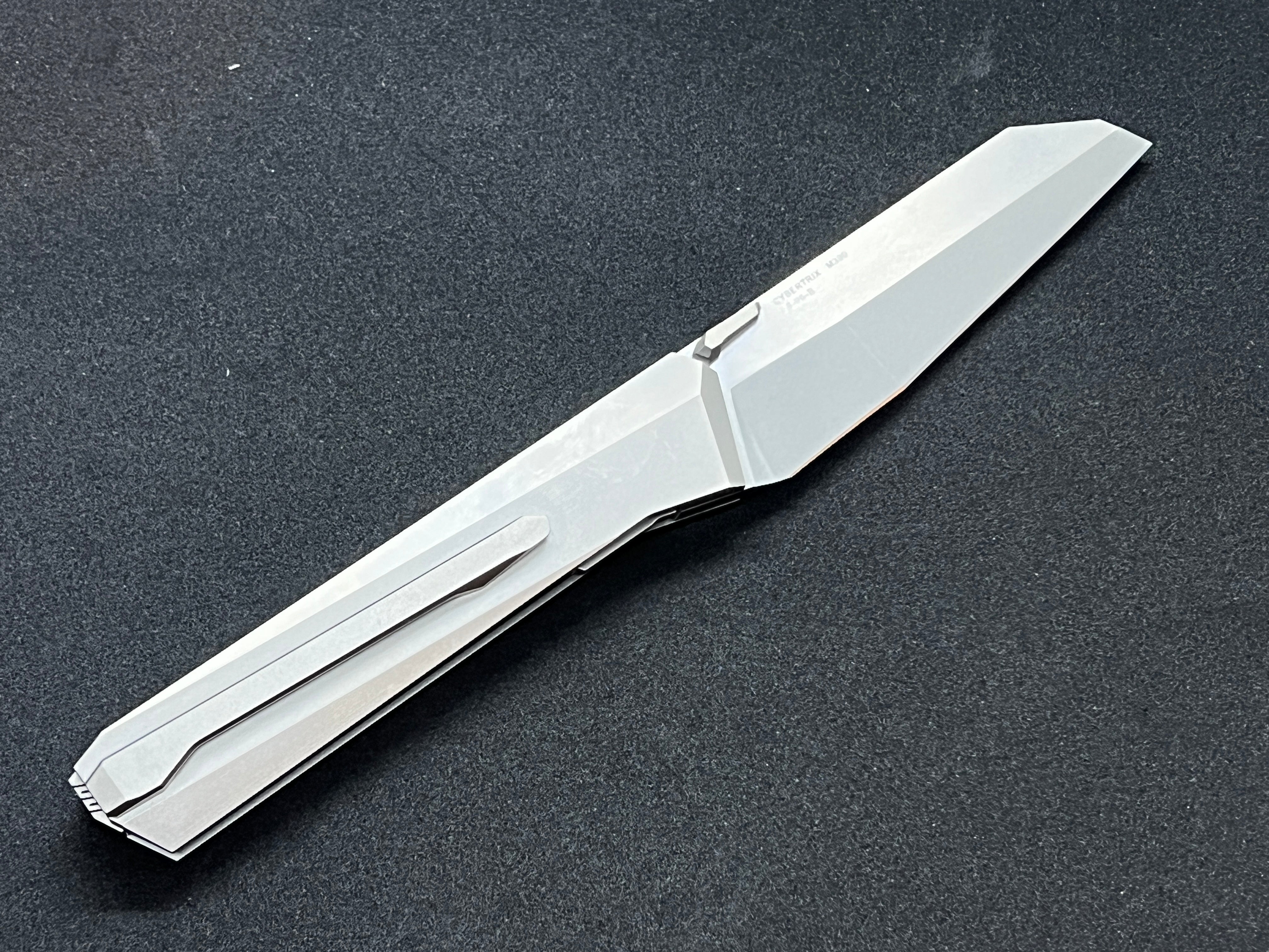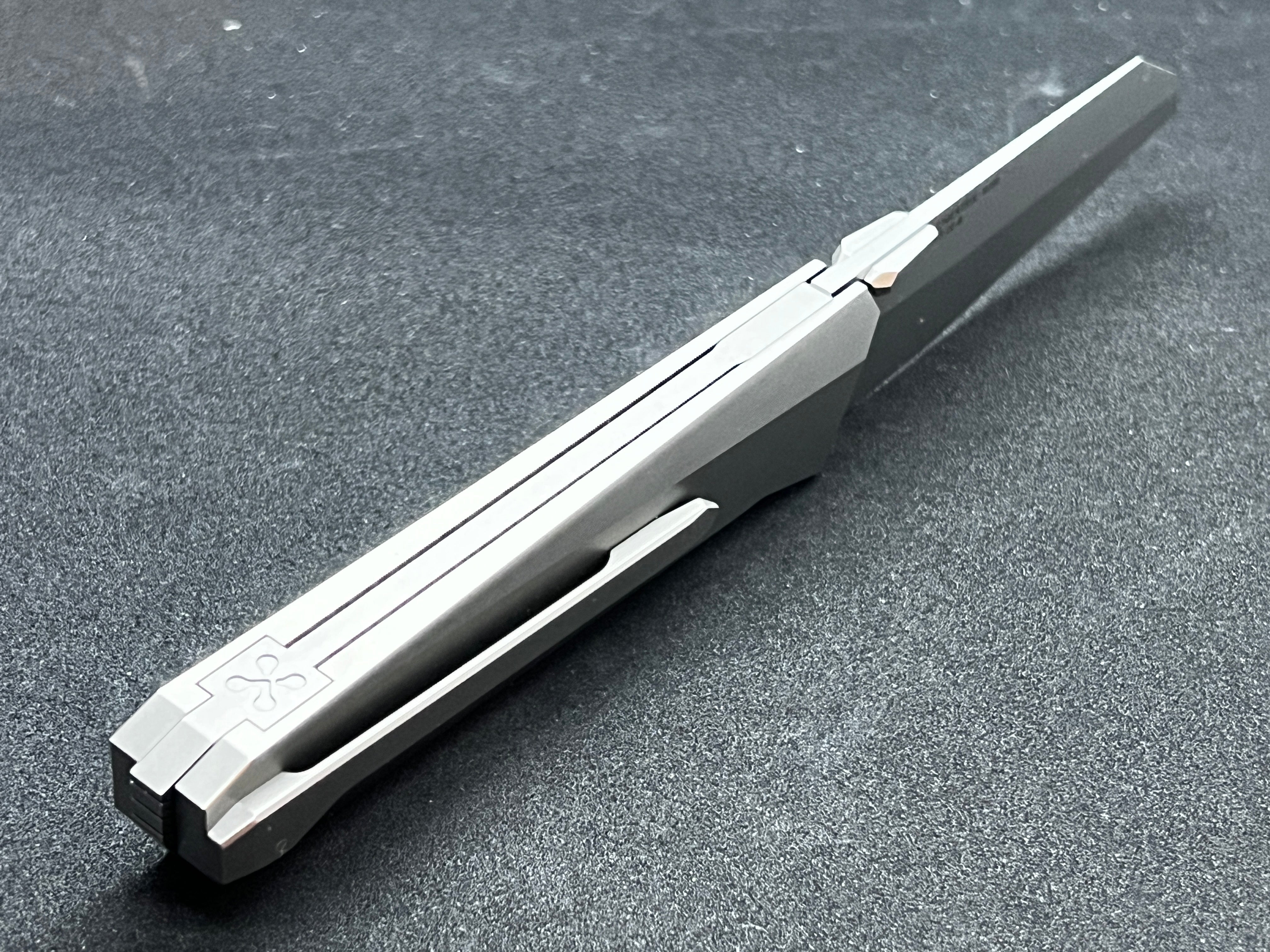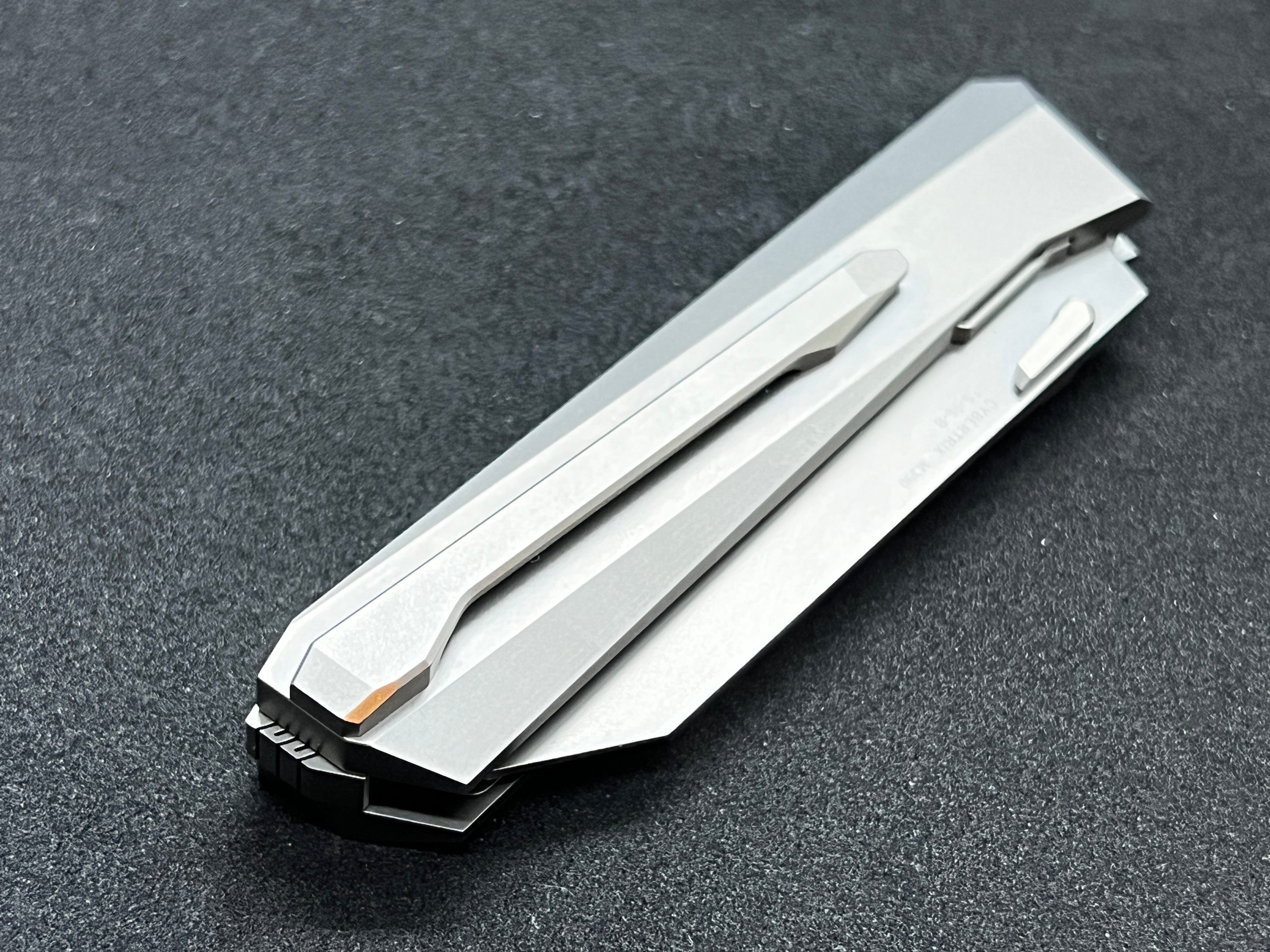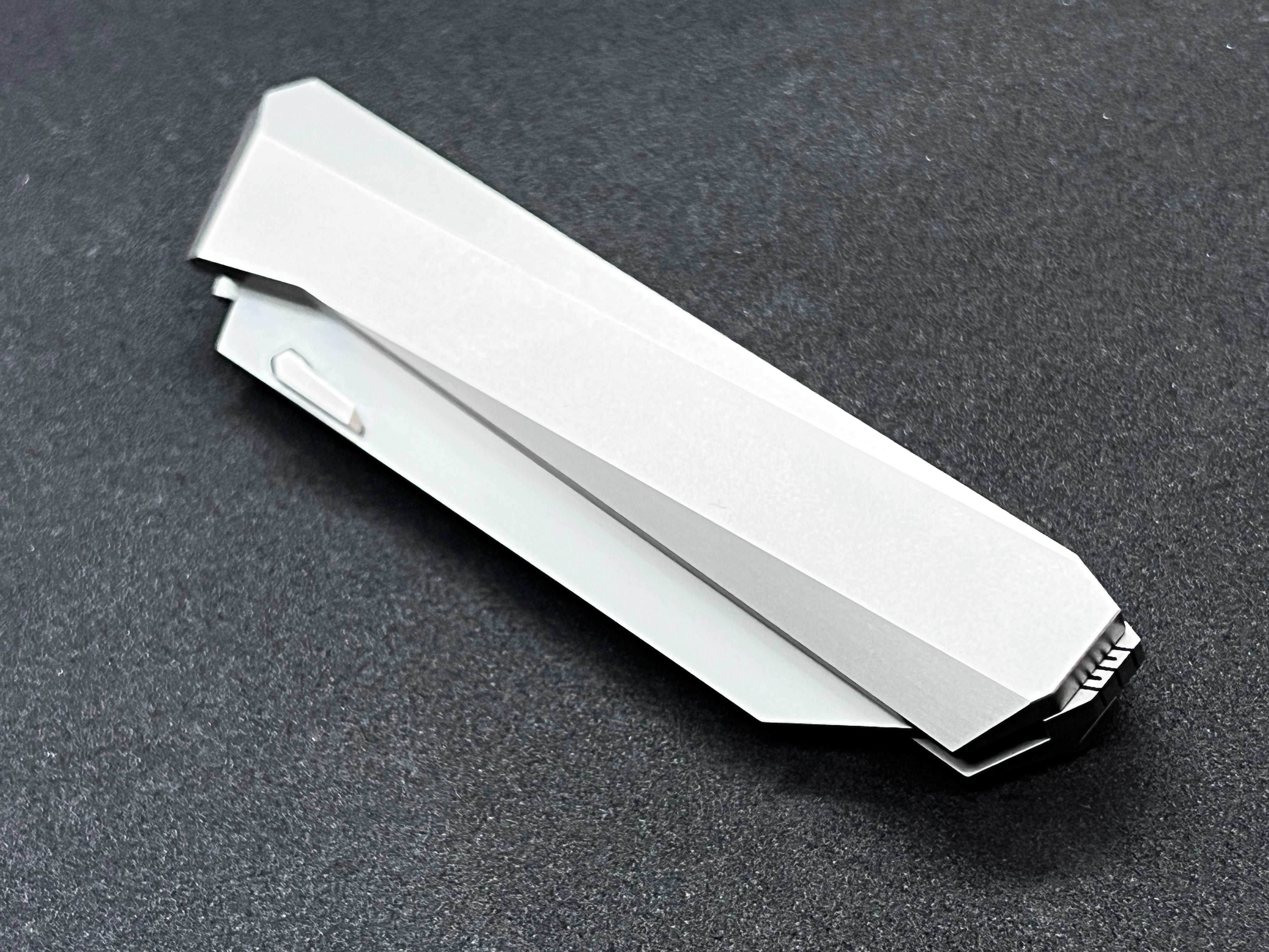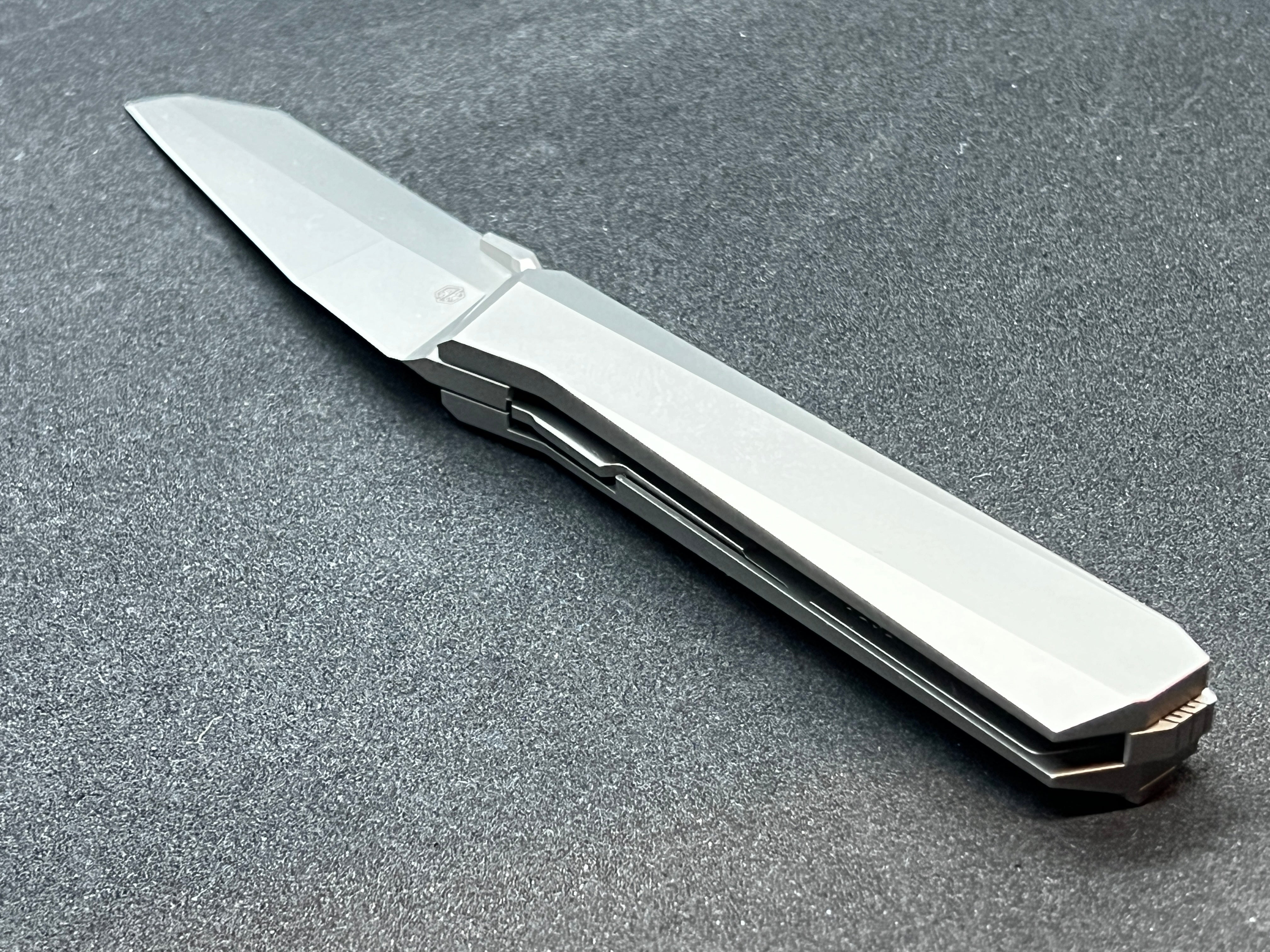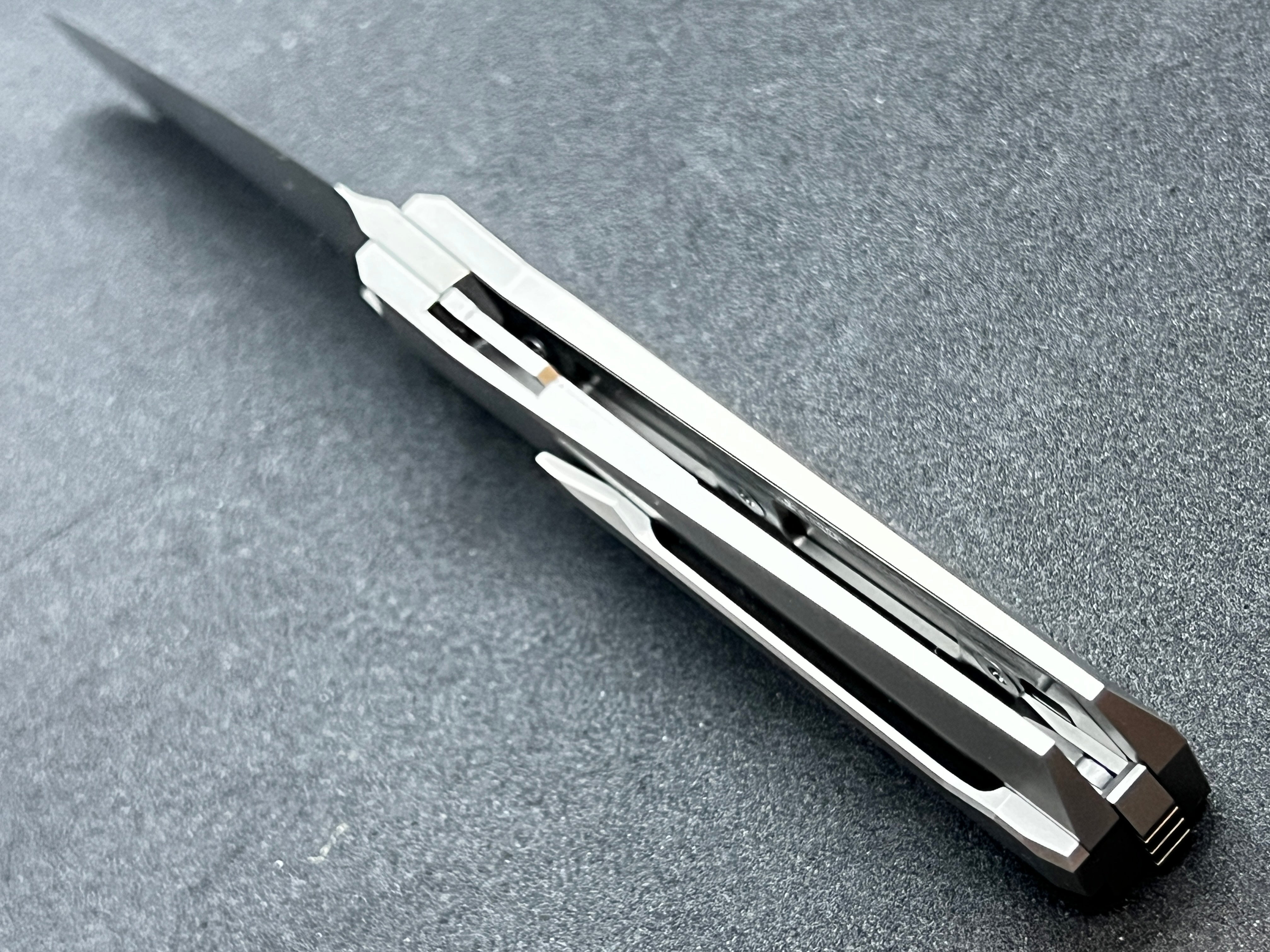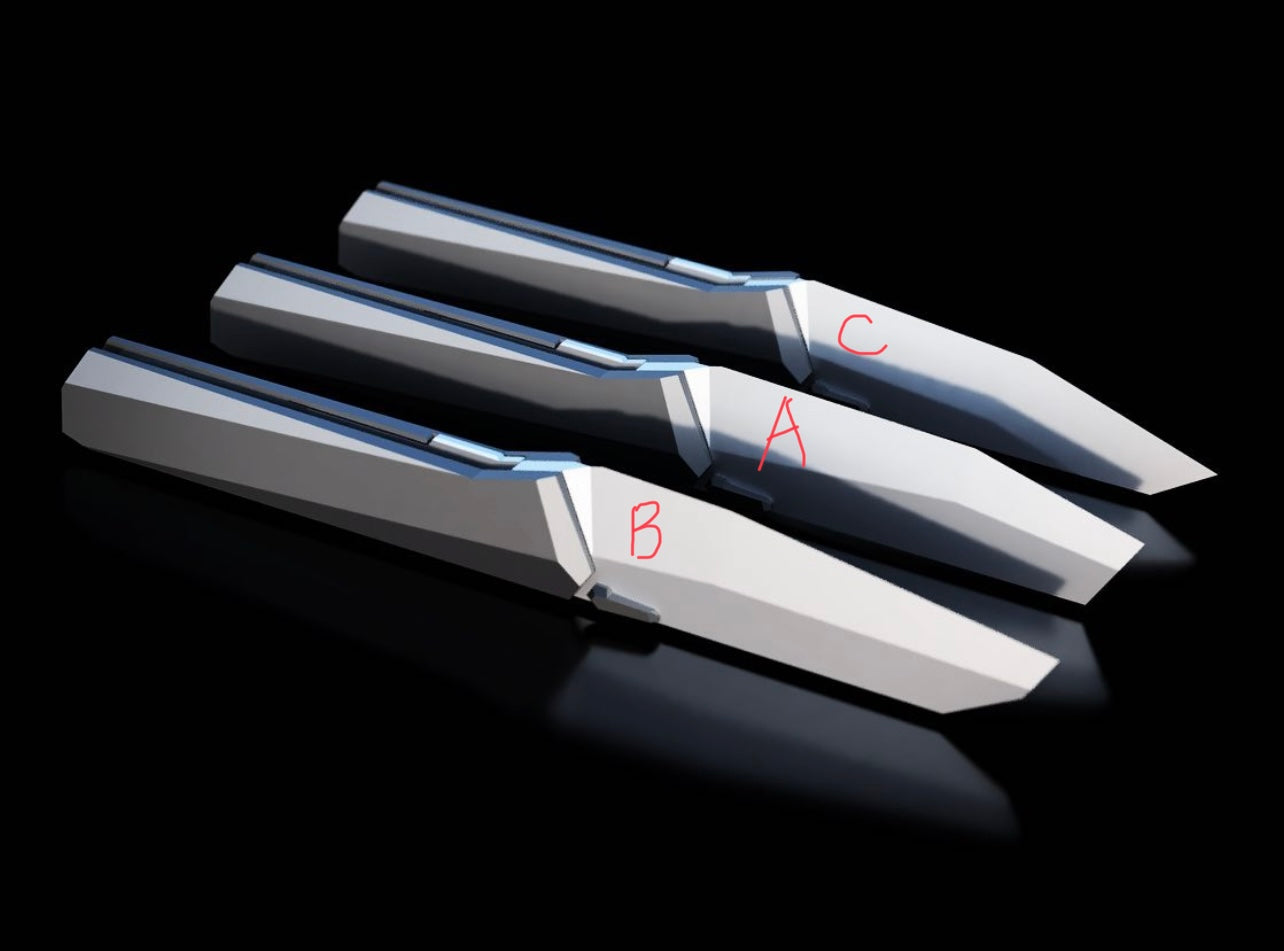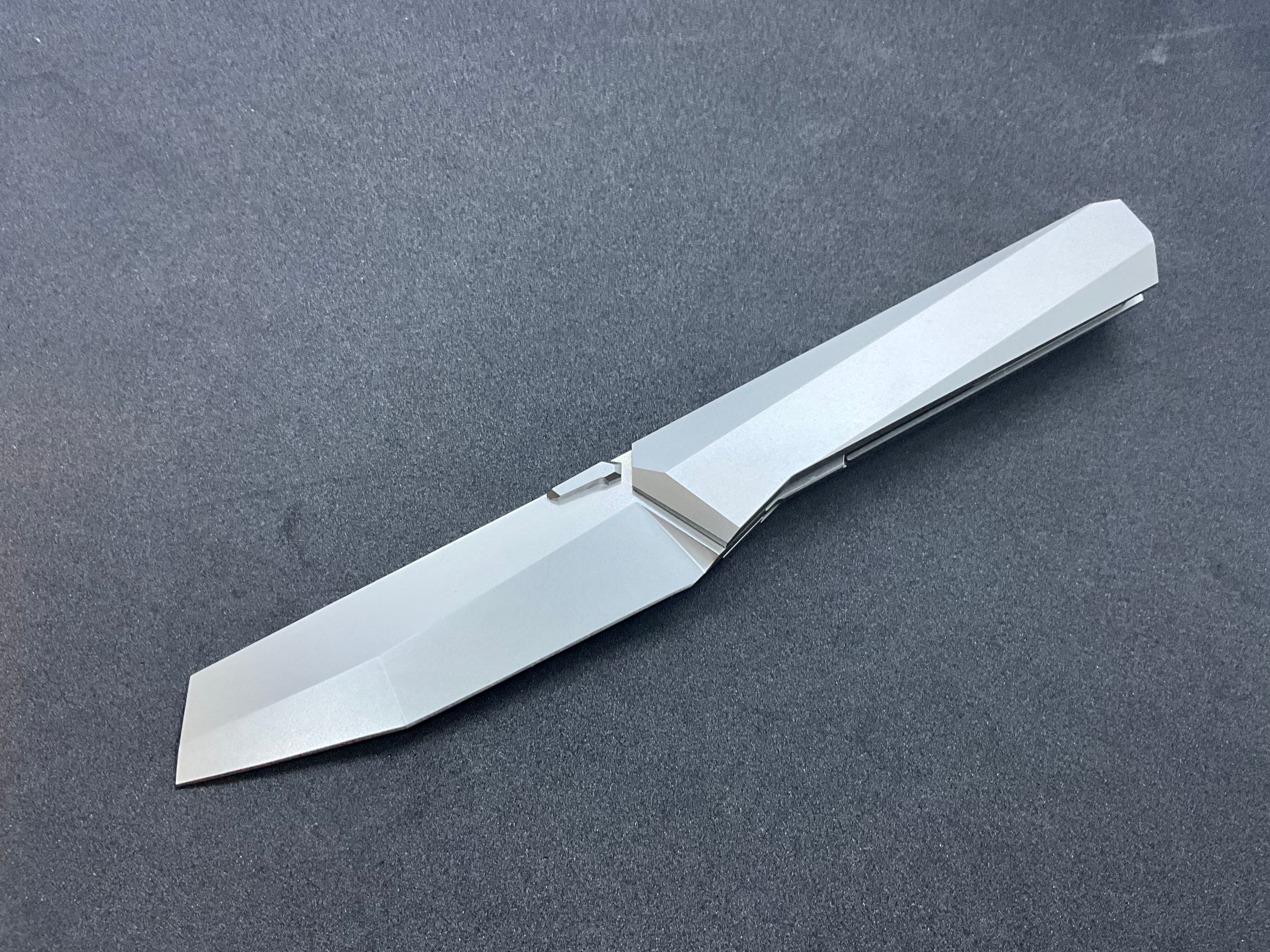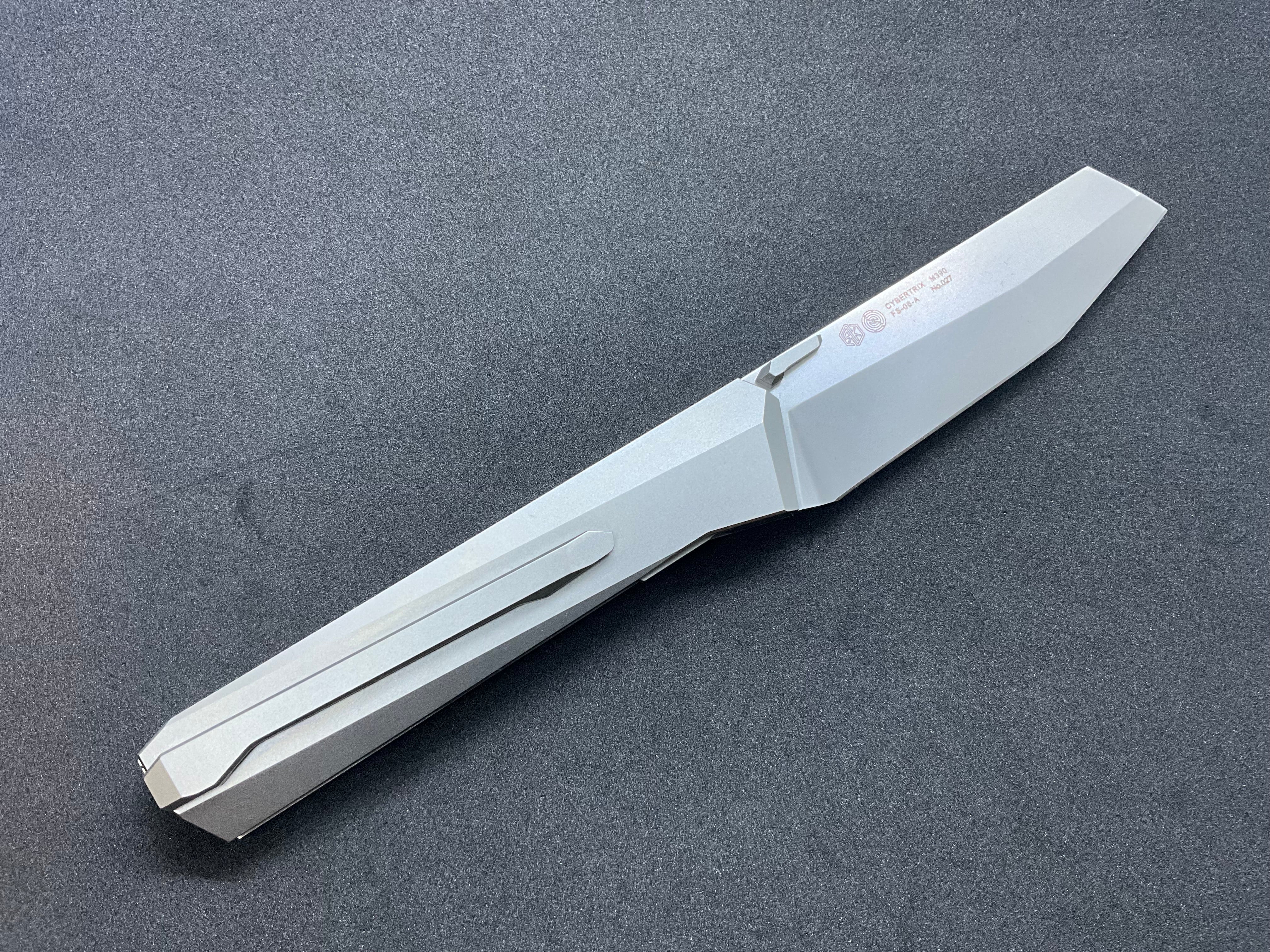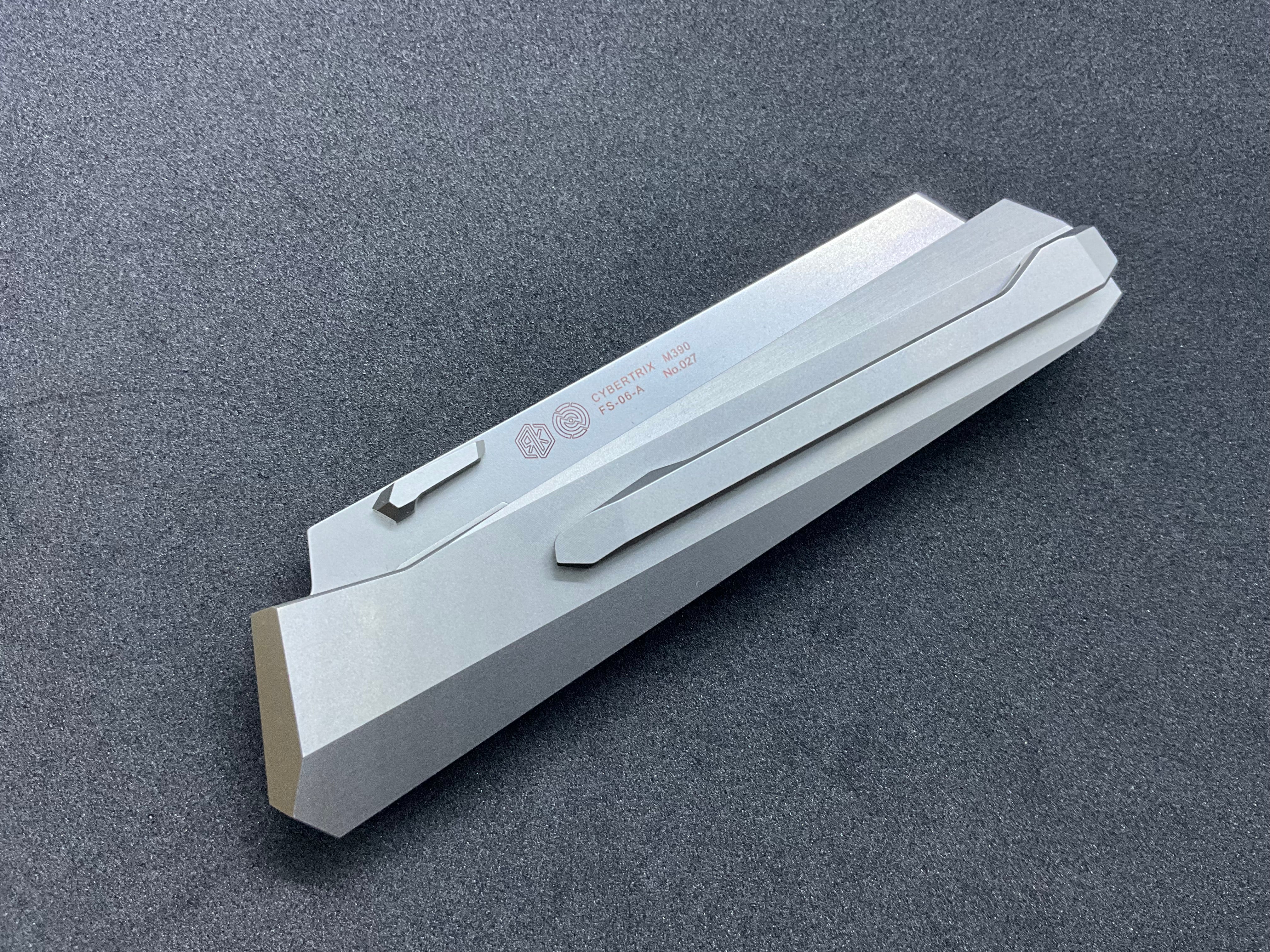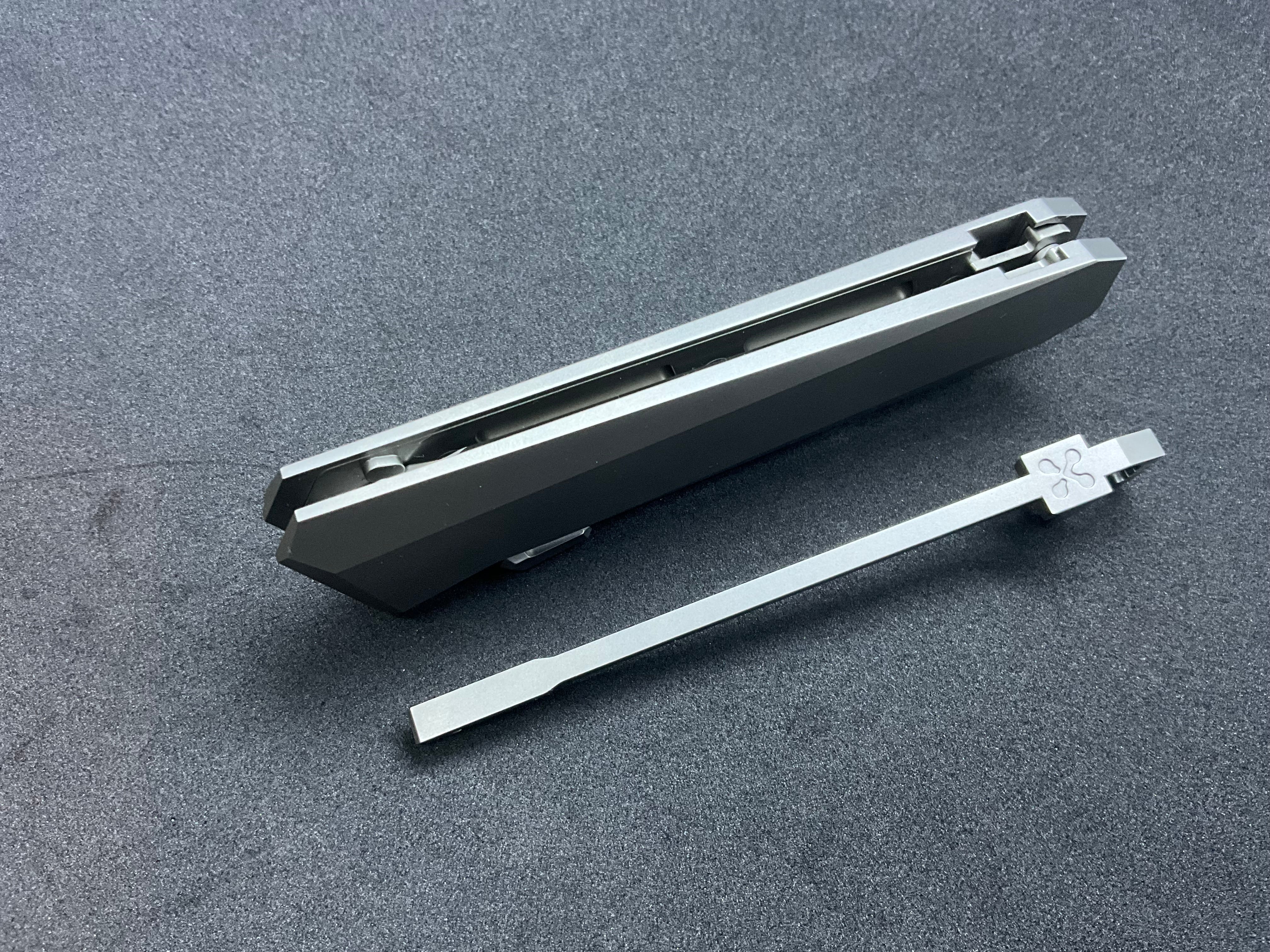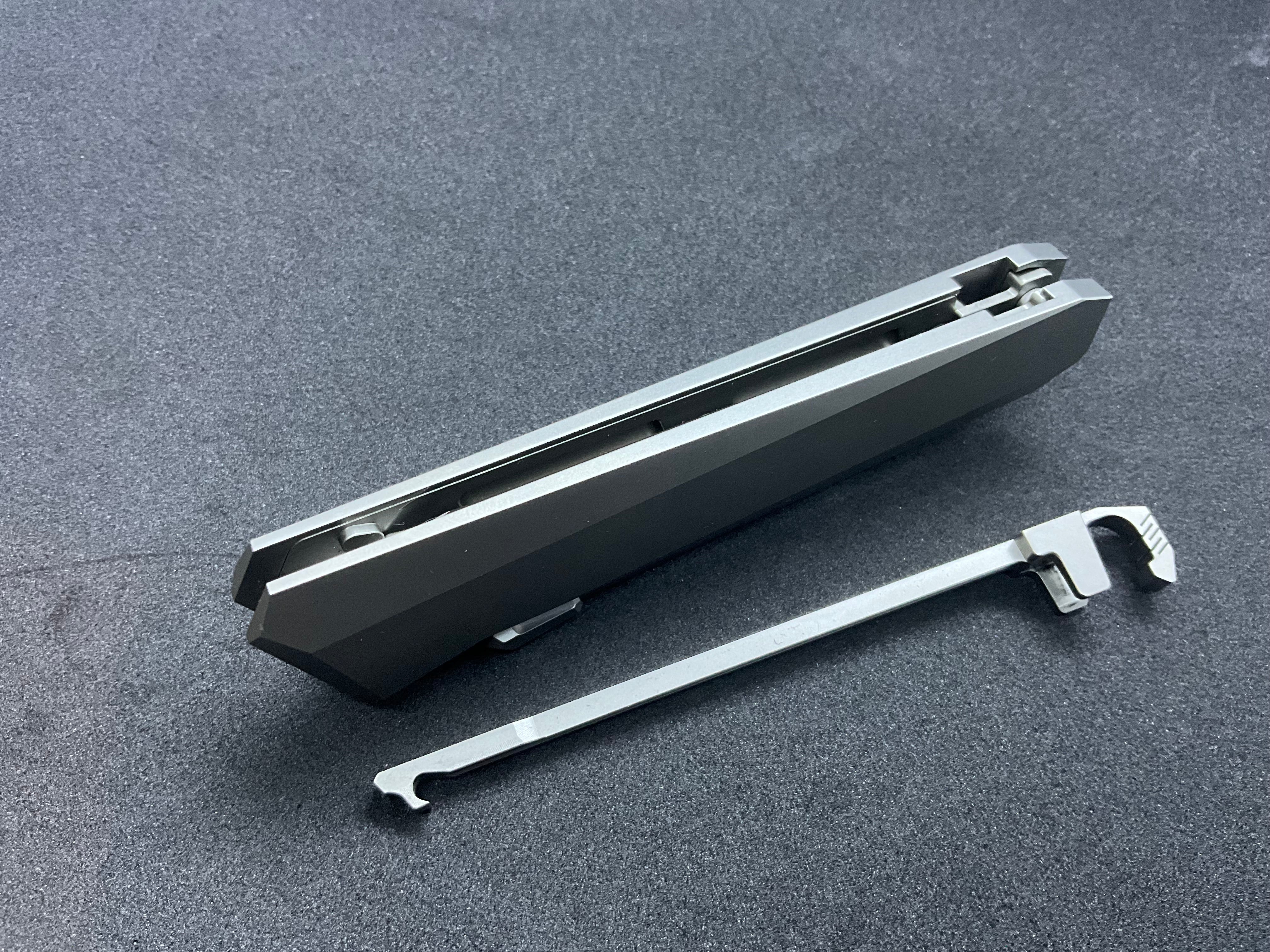 Rike / Forever Steel - Cybertrix
---
After doing some science fiction and mechanical design, I hope to make a concise and gentlemanly folding knife without any superfluous decoration. I finished it.

Concise is not equal to simplicity. Yes, we can't see a screw from the appearance. In order to achieve this, I have made great efforts, resulting in more cumbersome processing and heinous requirements for accuracy. But it's worth it.
 *Salute to the Tesla Cybertruck.   

Model: RK-Cybertrix
Designer: Declynx
Total length: 200 mm
Blade length: 85 mm
Blade width: 26 mm (at the widest point)
Blade thickness: 3.7 mm
Hardness: 61HRC
Blade surface: stone wash
Handle length: 115 mm
Handle thickness: 12.5 mm (the thickest part)
Blade material: BOHLER M390
Handle material: 440c steel lining + titanium alloy/titanium clip
System: Ceramic Ball Bearing
Net weight: A version: 130 g, B version: 125 g
Opener: Thumb Stud
Lock Type: Liner Lock