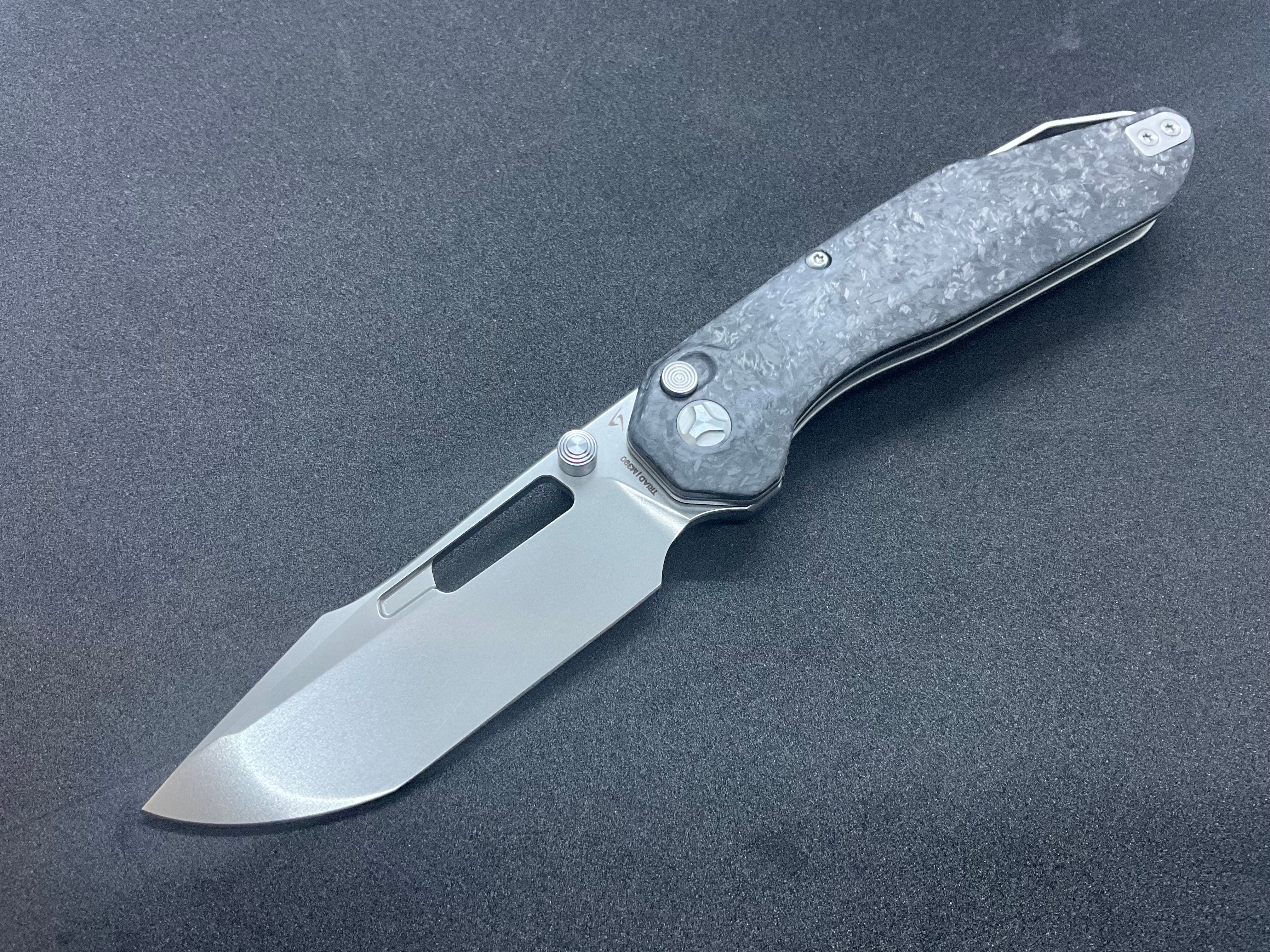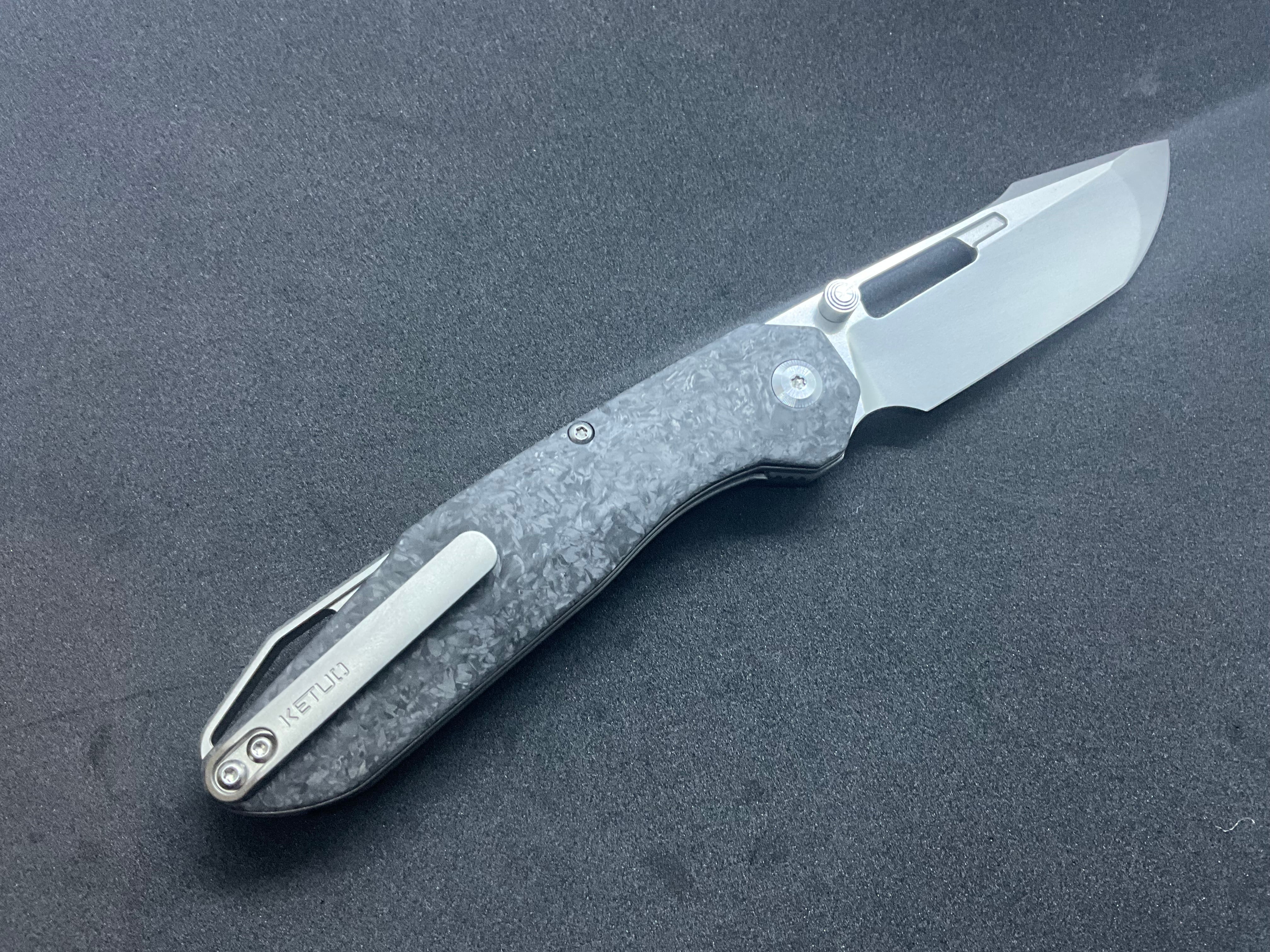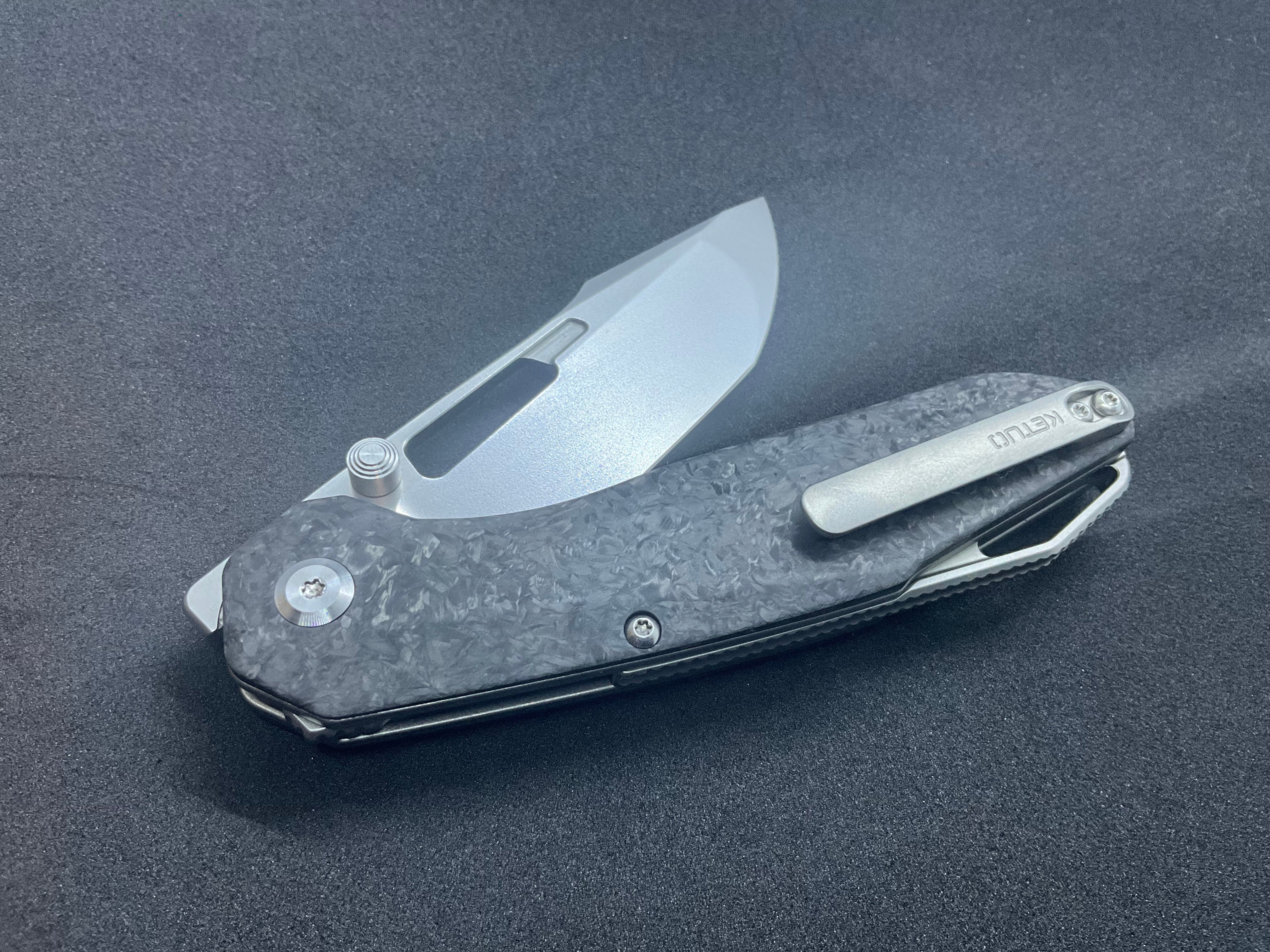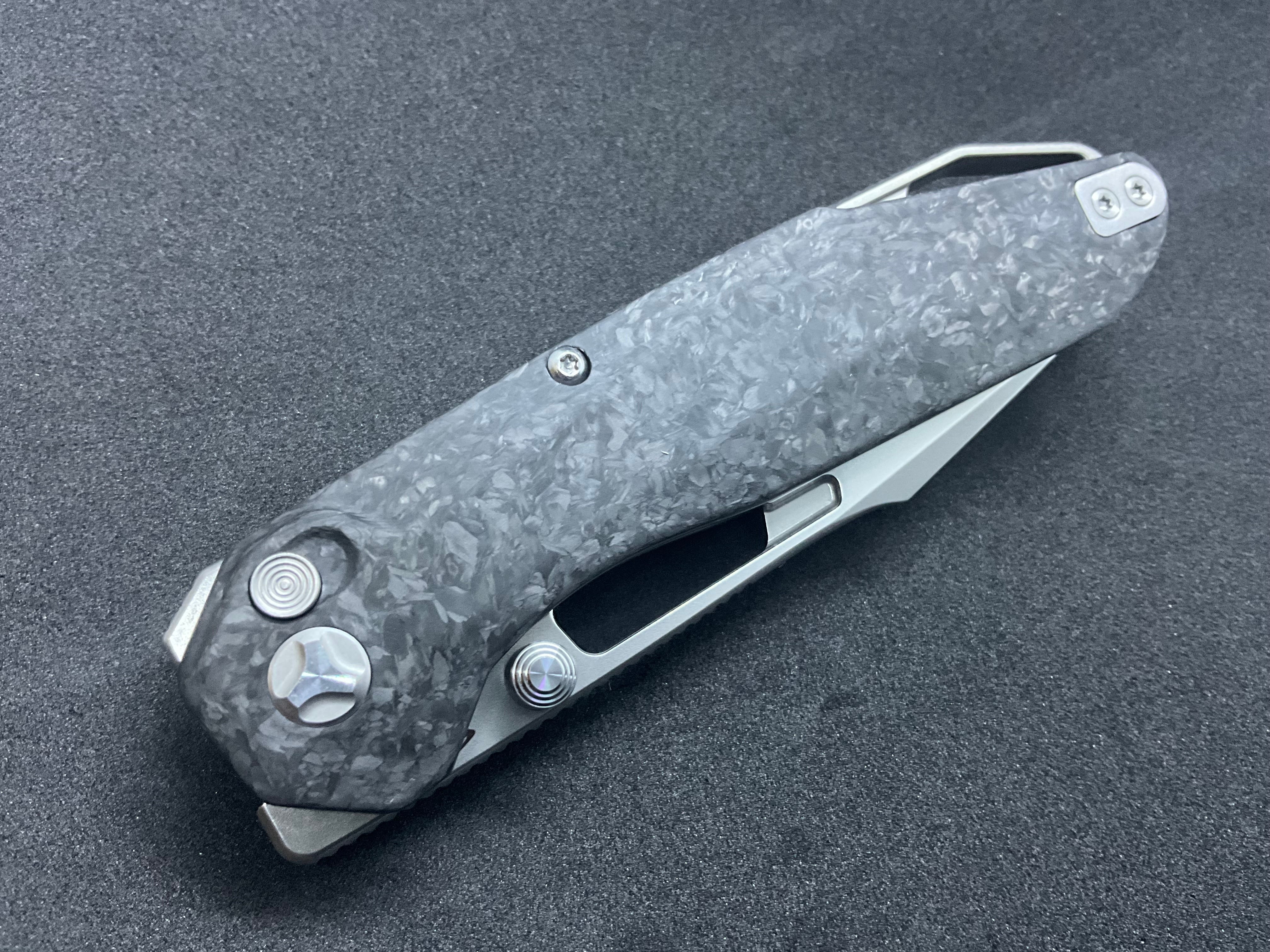 Ketuo Knife - Triad
---
TRIAD BUTTON LOCK
Model: KT-Triad
Lock: Button Lock
Pivot: Bearing
Blade Material: M390
Blade Hardness: HRC 59-61
Blade style: Harpoon Clip Point Tanto Blade Length: 81.4mm (3.2'')
Cutting Edge Length: 74.33mm (2.93'')
Blade Thickness: 3.0mm (0.12'')
Scale Material: Titanium
Scale Liner Material: Titanium Shadow-Boxing Scale Length: 112mm (4.41'')
Back Spacer Material: Titanium
Back Spacer type: Jimped Integrated Lanyard Loop Overall Thickness (scale to scale): 14.3mm (0.56'') Overall Length: 193.25mm (7.61'')
Pocket Clip Type: Milled Pocket clip
Weight: 3.2oz
Designer: FD Design
Inspiration:
My design language is often inspired by my interest in automotive designs and also consumer goods designs, but also I was heavily influenced by the environment that I grew up in. Growing up in a third world country, I noticed that we are behind in many ways and in order to survive, everyone has to be creative in solving problems with the limitations that we had.
With that mentality, I designed Triad to be a fully functional and fun daily carry, and also for it to be a beautiful thing that you can easily have in your pocket everyday. I chose the tanto blade shape for versatility as tanto blades usually have two tips that make it more useful for daily cutting tasks compared to a blade shape with a large belly. The Triad is a knife that is not only fun to use, but also very ergonomic and easy to use. The multiple deployment gives everyone options on however you'd like to deploy the blade open.
The contoured scales are palm filling and feel extremely good in hand. The premium scales material also gives that extra luxury feeling for the user's hands. The integrated titanium lanyard loop in the back of the knife gives more grip while reverse gripping, or even at standard grip as it has jimping all the way up the spine.
At last, the button lock was picked for simplicity. Press the button, and the blade will close with gravity, just as simple as that. The button lock operation is also very safe as you're not putting your fingers at the blade closing path. According to many tests, button lock is not as strong as liner locks or frame locks, but it is definitely strong enough for everyday tasks.
We had put an enormous amount of work to make this knife. Triad is a robust everyday carry knife that is beautiful, functional, and able to endure the tough task of everyday life.